Welcome to plt4m
The #1 Training Software For Athletics
Our flexible training platform helps athletic departments develop, coordinate, and run their strength and conditioning with greater efficiency.
Ready to Learn more?
Get 20% Off for a Limited Time!
Schedule an informational call with one of our Specialist today! We promise, no pushy salespeople!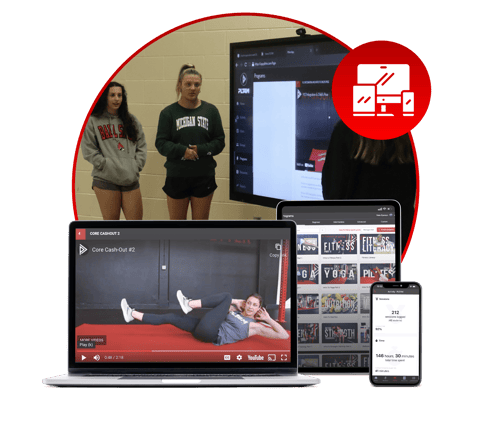 Powered by technology
Engage and Motivate Students
We help teachers leverage available technology to improve classroom management and individualize student learning.
Access lessons on any device
Individualize courses based on preference and experience
Seamlessly track over 200 assessments
Unlock student motivation with real-time progress reports
Trusted for our curriculum
Modernizing the PE Classroom
The days of "Rolling out the balls" are long gone. Tap into our 30+ fitness and wellness focused curriculums or leverage our 1,200+ videos and lessons to customize your own.
See What Teachers Are Saying!
PLT4M has helped us deliver on our mission of providing a quality fitness and wellness based PE that students love!
Students love the instant feedback they get by using the app. It gives them that extra nudge to work harder in class!"
Giving kids choice and ownership in PE has been hugely motivational for them! PLT4M has been pivotal in helping us make this transition.